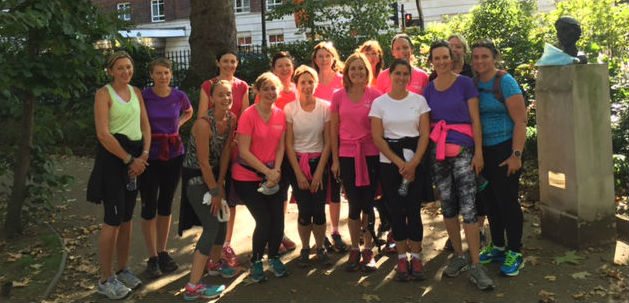 On Friday 23 September 2016, 15 Common Runners went on a 10k running/walking tour in Central London to discover the women who shaped the city. The tour was followed by a well deserved coffee and cake at The Friend's House Café in Euston.
The tour was fabulous! We met at the Crimean War Memorial on Waterloo Place on a beautiful sunny day. We then headed towards Whitehall, Big Ben, St Thomas' Hospital, Lambeth Palace, Necropolis Railway Station, Lincoln's Inn Field, Smithfields, Great Ormond St Hospital and finally Tavistoke Place! We all discovered parts of London that we had never really seen before which made it really interesting and the easiest 10k run ever!
Here's what some Common Runners had to say about the tour:
"Thank you so much for organising. It was brilliant. Great thing to do and spent time with running friends." Jane S, Wimbledon
"Thank you so much for organising a super run, I loved it, a great morning!" Emma N, Wimbledon
"It was brilliant – thank you so much for organising and for coffee and cake in a beautiful spot." Jackie V, Raynes Park
"Wonderful, thank you! And thanks for organising it all so well – what a fabulous morning. Looking forward to the next one." Katie F, Wimbledon
For more information about social runs or tours, please contact Caroline on 07810 486286 or email info@commonrunners.co.uk.