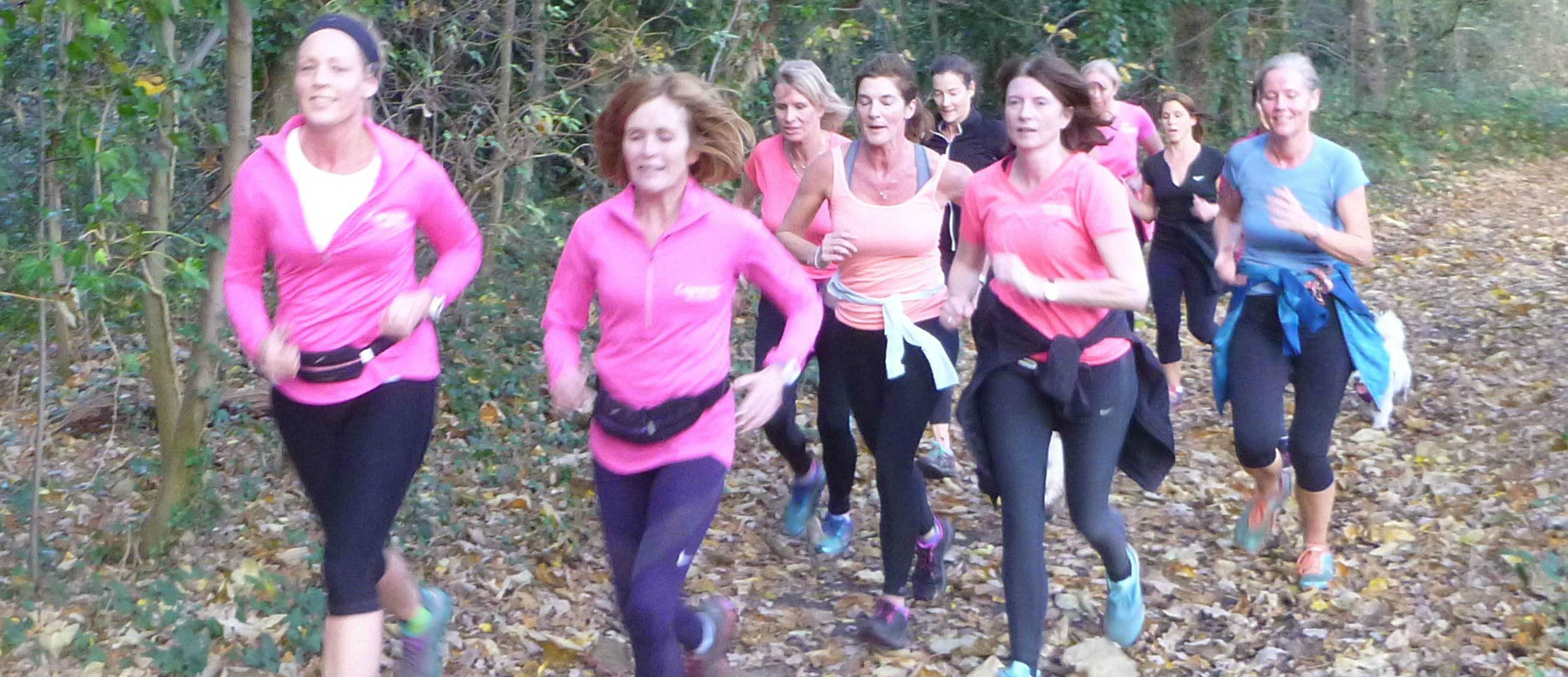 Our spring/summer 2022 running courses started in April 2022 and there is some availability. 
To book a 13-week winter 2022 course with Common Runners, please complete the Booking and Health Form, make the necessary payment (£169 class only; £182 for class and social run – by cheque, cash, Bacs and return to Common Runners. Once your form and payment have been received, a confirmation email will be sent to you.
"I was always too embarrassed to run on my own and so joined Common Runners for some moral support! I now feel much more confident about running and the bonus is I have met some lovely people." Shobi, mum/relocation consultant, Roehampton. Read more reviews…
Running course information
Where do the courses take place?

All courses take place on Wimbledon Common – we meet just outside the Windmill Cafe where there is ample parking and toilet facilities.

How much do the courses cost?

A 13-week course costs £169 OR £182 to include a free social run every Friday at 9.30am – two classes per week for the price of one! An evening course costs £169 as there is no social run on offer.

How do I pay for a course?

You can pay for a course by cheque, bank transfer, cash.

Can I pay for a course on the day?

To enable us to plan classes more effectively, all courses have to be booked in advance.

What happens if I miss a class?

if you miss a class, up to two classes can be swapped to a different day within the duration of the course.

Can I cancel or move my class?

All course booking are final and no refunds will be given. On some occasions, a class day can be swapped if there is availability.

What do I wear to a class?

As all classes take place on Wimbledon 

Common, layers including rainwear are advisable and appropriate footwear must be worn. Essential medication and/or inhalers need to be taken with you.

Do I need to prepare for my first class?

If you are a complete beginner, you'll need to be able to walk briskly for 20 minutes continuously prior to starting the course. And if an improver runner, you'll need to be running at least twice a week for a minimum of 30  minutes continuously, as this will aid your enjoyment and progress.

What happens if a class is cancelled?

A class will only be cancelled if weather conditions are severe or running paths are dangerous. 

A catch-up class will be arranged or a refund given and all attendees will be notified.
If you have any queries about the running courses, please contact Caroline on 07810 486286 or email info@commonrunners.co.uk.