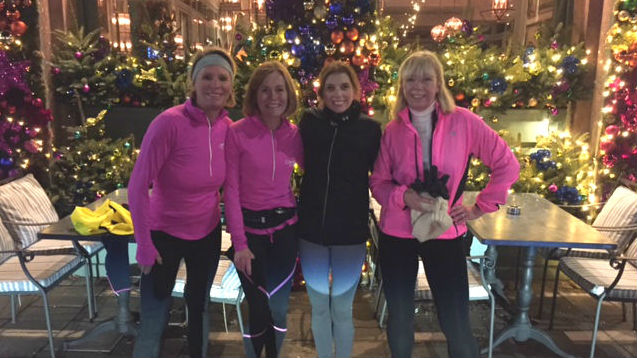 Every year we celebrate Christmas with a scavenger hunt run around Wimbledon where we discover some new and interesting items to photograph as part of a team challenge! The run is always followed by food and drink at a local pub.
Our scavenger hunt run is always the highlight of the year and many Common Runners get involved. As soon as everyone is put into teams and supplied with a list of items to find and photograph, there tends to be a lot of chatter about strategy before going off in different directions!
All teams return within the hour and the winning team who finds the most items on the list receives a prize, usually donated by a local business.
Previous scavenger hunt runs include:
Blue plaques
Christmas symbols & places of worship
Wells, ponds, camps on the Common
Other social runs & weekend retreats
Throughout the year we organise a number of social runs including London runs, trail runs in Surrey and more recently a weekend retreat.
For more information about our social runs please contact Caroline on 07810 486286 or email info@commonrunners.co.uk
Here's what some Common Runners had to say about the scavenger hunt run & drinks:
"A huge thank you Caroline for organising it so superbly – a really fun night. As well as being able to relax (post run!) with our regular running buddies, it was lovely to see people with whom we do not often run with and/or who have been off the 'track' for a while." Jackie V, Raynes Park
"Thank you so much for last night, it was great fun, I thoroughly enjoyed ALL of it!" Emma N, Wimbledon
"A wonderful fun run! Great company as ever and topped off with the perfect venue, nibbles and bubbles aplenty!" Alethea C, Wimbledon