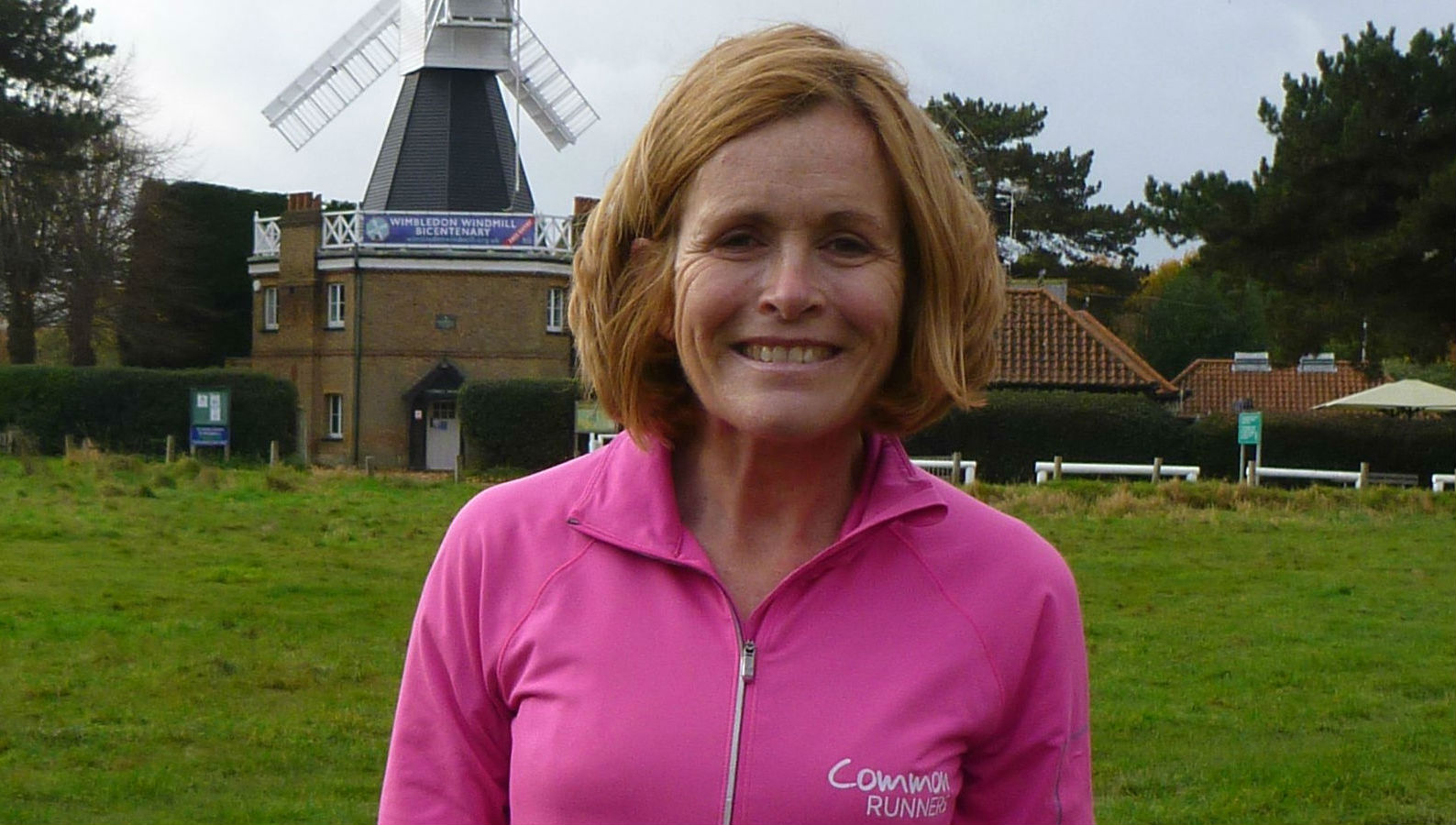 If you need advice on your running, your technique analysed, guidance through specific running workouts such as speedwork or hills, some extra encouragement or you can't make a group running session, then one-to-one training may be for you. 
Caroline Dunleavy: friendly, fun, inspirational!
Whether you are a complete beginner runner or you want support and advice working towards a race, we can help you reach your goal. You don't need to have marathon ambitions to conquer, only a desire to get up and run and enjoy the beauty of Wimbledon Common and Richmond Park where training take place.
Caroline Dunleavy is a UK Athletics running coach and a technique running coach has helped hundreds of people start or improve their running and fitness over the past eight years. Her enthusiasm, experience and delight in seeing complete beginners and improvers achieve their goals through running is what she's about.
How one-2-one training works
After a chat about your running experience to date and what you want to achieve, we'll agree how regularly you would like to meet and set a day/time which is mutually convenient.
Each running session will be designed to help you meet your goal and will usually focus on some running drills, technique work, sprints, hill repeats and some strength exercises.
Alternatively, you may want your technique analysed. If that's the case we will review/photo your posture, arms, foot strike, hips, arms and cadence and make key recommendations, all summarised in a personalised document.
Booking a one-2-one session
A one-2-one training session must be booked in advance and costs £50 for a 1 hour session, £235 for 5 sessions and £450 for 10 sessions.
A head-to-toe running technique analysis session costs £60 for a 1 hour session.
All one-2-one runners as well as course attendees are entitled to discounts at The Australian Physiotherapy and Pilates Institute (APPI) in Wimbledon,  Sporting Feet (in Putney & Richmond),  Sweatshop (locations throughout London), Sweaty Betty (Wimbledon) and Up & Running (East Sheen), Proviz (online), Sportsshoes.com (online). More discounts to follow.
For more information about our one-2-one sessions, please contact Caroline on 07810 486286 or email info@commonrunners.co.uk.