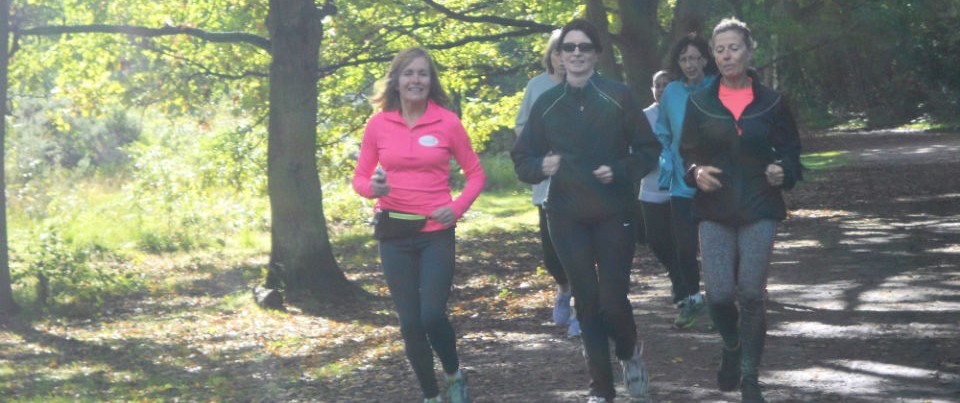 Our runner reviews speak for themselves…
"This has been such a fun thing to do. I was quite fit when I started the group but I hated running and could only run a few minutes before giving up. I have really enjoyed every week. It's a lovely social group, Caroline is a great teacher and Wimbledon Common is a beautiful place to run. Meeting with the group in all weathers has been surprisingly fun and motivating. I am so happy to be able to enjoy running for half an hour now. A great form of exercise that has become a pleasure. Thanks Caroline!" Dr Joanna Murphy, GP 
"My sister encouraged me to join Common Runners and I'm really glad that I did. I have never been a runner but I definitely have the bug! You feel the progression through the weeks and there's a real sense of achievement when you reach goals you thought were beyond you. I ran a 5k race on Wimbledon Common which was scary but such a buzz.
"I'd recommend anyone thinking of taking up running, whether a complete novice or just out of practice, to join Common Runners. Caroline is very supportive and enthusiastic too!" Allison Banks, Law Lecturer, Wimbledon
"I was always too embarrassed to run on my own and so joined Common Runners for some moral support! I now feel much more confident about running and the bonus is I have met some lovely people." Shobi, mum/relocation consultant, Roehampton
"For those who think that they can't run, Caroline has a fantastic energy and encouraging style which in a short time has resulted in me achieving more than I ever thought possible when it comes to running!" Dawn, mum/accountant, Putney
 "Signing up to Common Runners was one of the best moves I've made this year. Not only am I improving my running (I've just signed up for a 6K) but I'm also meeting new people and getting to know Wimbledon Common better." Suzi, mum/yoga teacher, Wimbledon
"I was a bit sceptical about running in a group – I thought everyone would be better than me or it would be too hard. But Caroline was very reassuring and it was great to run with others who were trying to improve as well."  Liz, mum/Video Editor, Wimbledon
"I was very hesitant about taking up running as I always thought that it looked boring, but I loved it from the start and would urge anyone who is unsure about running to give it a go!
The beginners' class started off with short, slow running and walking in a small group, and we gradually built up the distance and speed. Running with others actually makes it enjoyable: we don't run so fast that we can't talk and laugh at the same time."  Helen, voluntary worker, Wimbledon
"Although I could run steadily for about 45 minutes, I wanted to improve my speed and stamina and these classes have helped me to achieve this. They are small, friendly and good fun and set in the beautiful Common which is a real bonus." Yvette, mum/IT project manager, Wimbledon