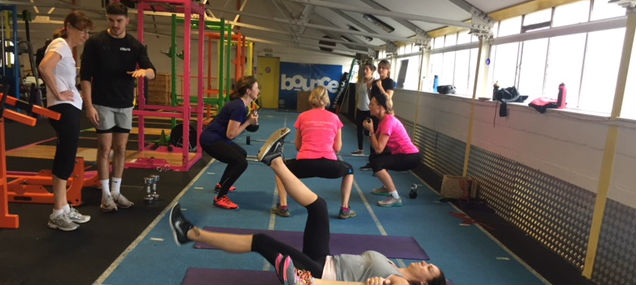 On Friday 7 & 14 December @ 11.30am we are running strength & conditioning taster classes at Bounce gym & injury clinic in Wimbledon Park. Places are limited to 15 and the cost of each class is £15. If these classes are a success, we propose rolling out a 4-week course in the New Year.
The first session on Friday 7 December was challenging but enjoyable. Sarah, our trainer, put us at ease straight away and explained all the different exercises that we had to do. Some were familiar such as lunges while others were completely new to most of us! We spent time working on our legs, glutes and upper body before finishing off with a mini competition which Dawn & Aishling won – well done ladies!
If you've ever wondered what kind of exercises to do in the gym then these taster classes will teach you, while helping you to become stronger and more stable as you run. In addition, strength and conditioning training will help reverse the loss of muscle mass – every decade after 30 we lose 3-5% of our muscle mass that we naturally carry!
If you are interested in joining the taster classes please let me know.