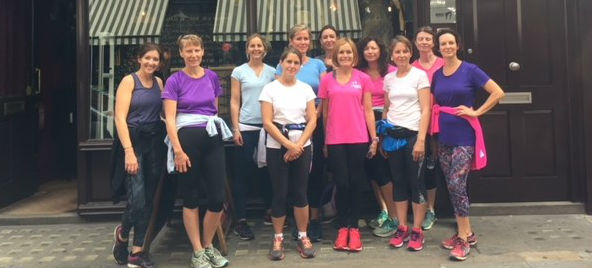 On Wednesday 21 September 2018, 11 Common Runners went on a 10k Sex in the City tour of the City, West End and Soho!   The tour was followed by a coffee and cake at Coffee Island in Covent Garden. Fun was definitely had by all!
From the moment we arrived at our destination in EC1, Vanessa (the owner of Secret London Runs) set the scene for what was to come: a whistle stop tour of some of the seedier characters and stories in our history with total audience participation! We were plucked at random to read out some risqué poems before finally heading to one of Soho's oldest 'book' shops!
Curtesy of Katia, here's a reminder of our tour: https://www.relive.cc/view/rt10001603573.