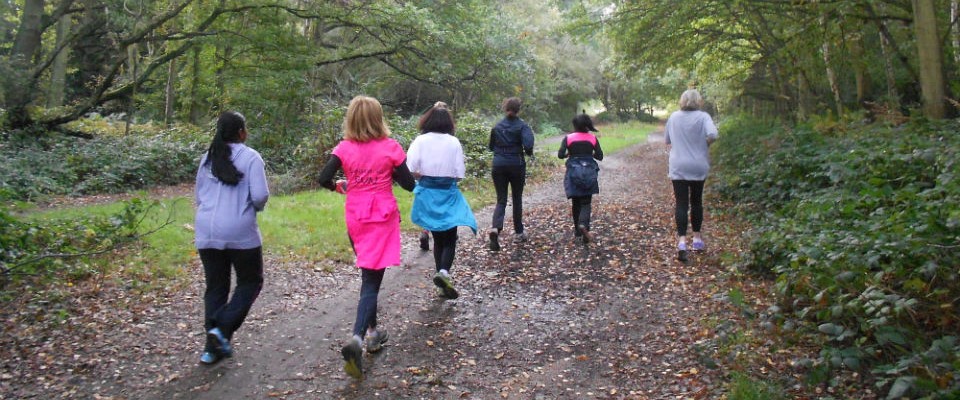 Our spring/summer beginners' running course started on the 16 April 2018 and there is some availability. Classes take place on Wimbledon Common on Mondays, 10.30-11.30am. 
A new beginner running course starts on the 10 September 2018.
Running course details
If you cannot run for more than a few minutes at a time but would like to run steadily for 20-30 minutes, then this is the course for you.
We guide, support and advise you on how to run progressively and safely
We give you tips on technique, finding your pace, breathing, injury prevention, stretching and rest and recovery
We provide you with a training programme to follow
We encourage you to do other runs and exercise throughout the week as part of an overall fitness plan
Before starting the course, you need to be able to walk briskly for 20 minutes continuously. However, you don't need marathon ambitions to join the course, only a desire to get up and run and enjoy the beauty of Wimbledon Common! Please see how to prepare for your course.
Booking a running course
If you would like to join our current spring/summer running course until the 19 July, please email Caroline at info@commonrunners.co.uk for availability, cost and suitability.
An autumn running course must be booked in advance – the term costs £182  (for 14 weeks) which includes a free practice social run every Wednesday at 9.30am – two classes per week for the price of one! All course attendees are entitled to discounts at The Australian Physiotherapy and Pilates Institute (APPI) in Wimbledon,  Sporting Feet (in Putney & Richmond),  Sweatshop (locations throughout London), Sweaty Betty (Wimbledon) and Up & Running (East Sheen) . More discounts to follow.
For more information about our beginners' course or to book a free trial session, please contact Caroline on 07810 486286 or email info@commonrunners.co.uk.
"I was very hesitant about taking up running as I always thought that it looked boring, but I loved it from the start and would urge anyone who is unsure about running to give it a go! .
The beginners' class started off with short, slow running and walking in a small group, and we gradually built up the distance and speed. Running with others actually makes it enjoyable: we don't run so fast that we can't talk and laugh at the same time."  Helen, voluntary worker, Wimbledon. Read more reviews…