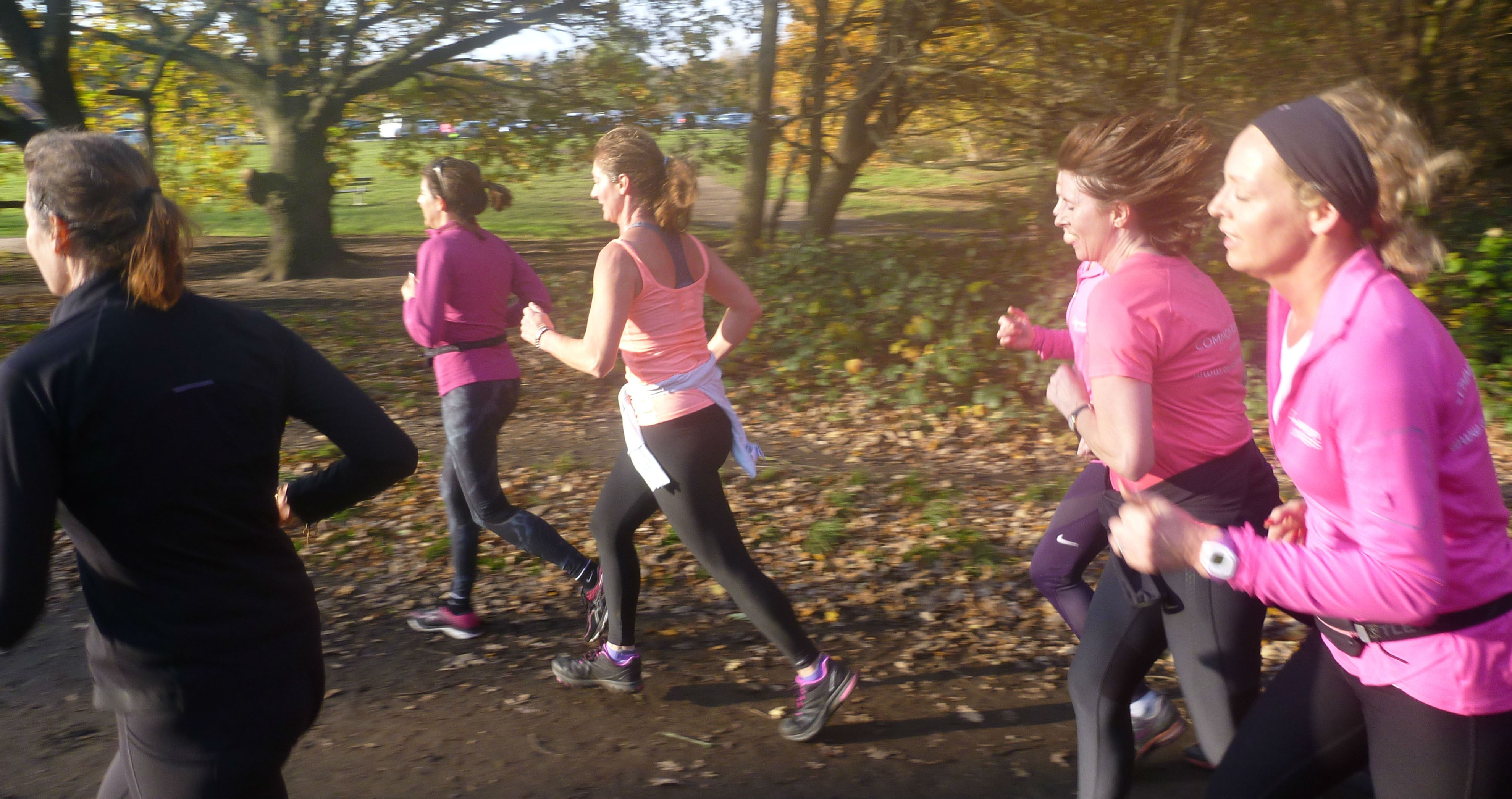 Social runs take place every Wednesday at 9.30am (term-time only) on Wimbledon Common and in Richmond Park and are free to those who have booked a beginner or improver runner course. Drop-in sessions are available and cost only £8 – just email info@commonrunners.co.uk.
Each social run will have a maximum of 12 runners who will be sufficiently distanced. If more people want to join a run then two groups will be formed in order to comply with current regulations.
NB: during November 2020 the social run will move to a Friday at 9.30am and we will obtain feedback to see if this day is preferable. 
Social run details
If you would like to practice your running steps at your own pace and have a chat and coffee after, then these 2.5k/5K/7.5k/10k social runs are a must!
We encourage beginners and improvers to take part and try running as much as possible or at a faster pace for the more experienced runners
All abilities and ages are welcome
There are two set routes per term to enjoy, completed in one or two loops
The groups are small, making the runs ideal for the novice runner
Other social runs
Throughout the year we organise a number of social runs including Secret London Runs, social run challenges in Richmond Park, trail run in Dorking and Christmas Scavenger Hunt Runs which are hugely popular and enjoyable.
For more information about our social runs please contact Caroline on 07810 486286 or email info@commonrunners.co.uk
"As a beginner I have attended the social runs almost every week in addition to my regular Monday class. This has meant that I'm running at least twice a week, enjoying the company of runners from my beginners' class and other classes as well as the beauty of the Common! Having a second run organised for me meant that I didn't have to work out my own route or timings or motivate myself on my own." Helen Jones, voluntary worker, Wimbledon. Read more reviews…