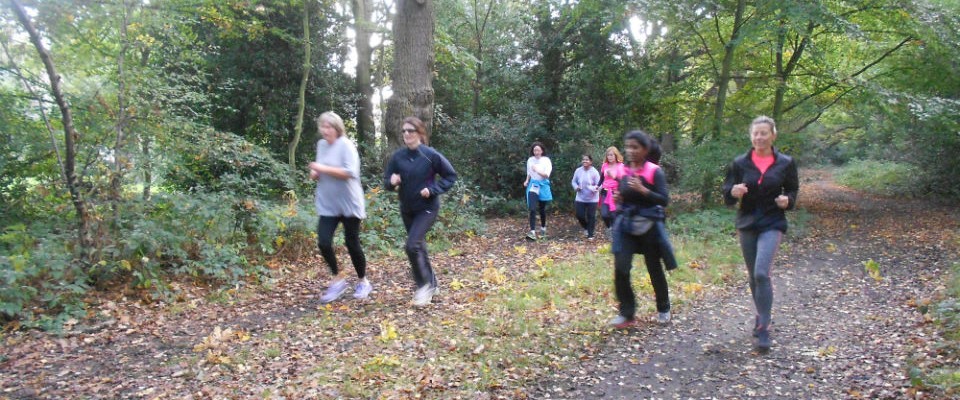 Our autumn social runners' course starts on Thursday 13 September 2018. Classes take place on Wimbledon Common on Thursdays, 10.30-11.30am.

Running course details
If you can run steadily for about 20 minutes and would like to continue running in a low-key and fun way to keep fit and build your confidence, then this is the course for you.
We review technique, pace, breathing, injury prevention, stretching and rest and recovery
We include some fun strength exercises within the run to improve your fitness
We may include some speed, hill and endurance work in a light-hearted and encouraging atmosphere
We encourage you to do other runs and exercise throughout the week as part of an overall fitness plan
Before starting this course, you'll need to be running for a minimum of 20 minutes continuously as this will aid your enjoyment and progress. However, you don't need marathon ambitions to join, only a desire to get up and run and enjoy the beauty of Wimbledon Common! Please see how to prepare for your course.
Booking a running course
Our autumn social runners' running course must be booked in advance and costs £182 (14 weeks) which includes a free practice social run every Wednesday at 9.30am – two classes per week for the price of one! All course attendees are entitled to discounts at The Australian Physiotherapy and Pilates Institute (APPI) in Wimbledon,  Sporting Feet (in Putney & Richmond),  Sweatshop (locations throughout London), Sweaty Betty (Wimbledon) and Up & Running (East Sheen). More discounts to follow.
For more information about our social runners course or to book a free trial session please contact Caroline on 07810 486286 or email info@commonrunners.co.uk.